In fact, McKinsey & Company recently found that the most financially successful companies have integrated environmental, social, and corporate governance principles into their growth strategies. To realize the potential that sustainability can bring, executives need insight professionals more than ever to help them navigate the ever-evolving sustainability landscape and convert their company's commitments into a new growth vector.
As an insights professional, I hope you are up to the task. I have personally spent my 15-plus year career working to embed the voice of the consumer in sustainability conversations with the world's largest brands and retailers. There has never been a bigger opportunity for insight professionals to have a seat at the table in helping your company set its strategic direction, bring new innovations to the market, win with customers, and unlock new growth.
My company Eastman, a 100-year-old sustainable solutions provider committed to improving the lives of people around the world in a material way, sees sustainability as a growth opportunity for ourselves and our partners across the industries we serve. In order to help our partners leverage sustainable solutions to innovate, disrupt their industries, and find new growth, Eastman has invested heavily in building its fact base on global consumers and sustainability. This body of work comes from multiple ad hoc and community-based consumer research projects in the U.S., Europe, and Asia investigating sustainable buying practices and unmet needs across multiple industries. The data gives Eastman the ability to talk holistically about consumers' sustainable behavior while also deep diving into the industries our customers care most about.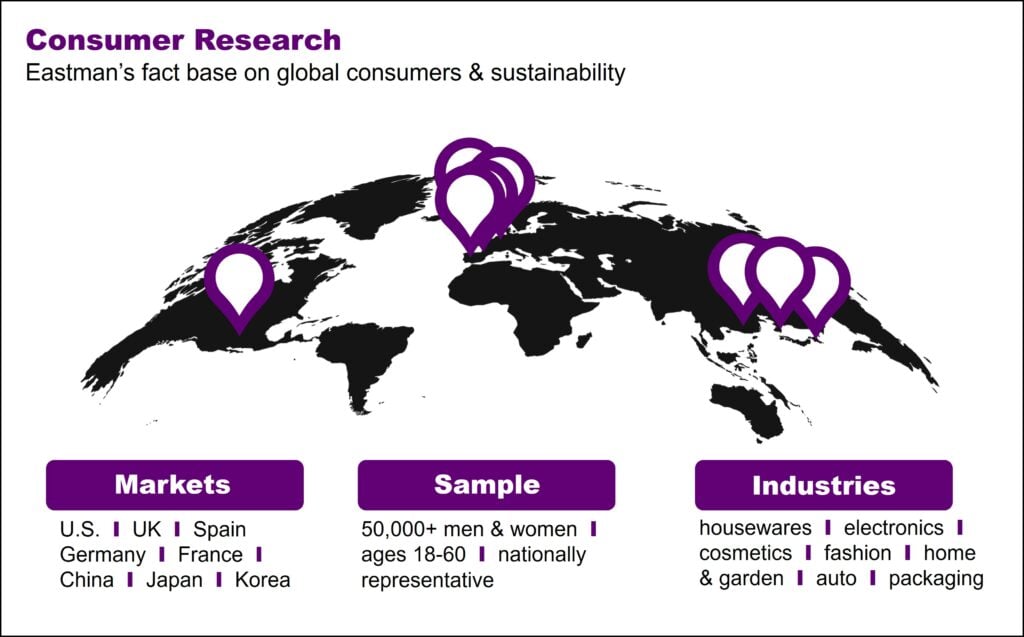 For each month over the next year on All Things Insights, I will be using Eastman's proprietary consumer research to answer some of the biggest questions when it comes to consumers and sustainability, while exploring a lot of misconceptions commonly held by executives, marketing professionals, and sustainability experts worldwide.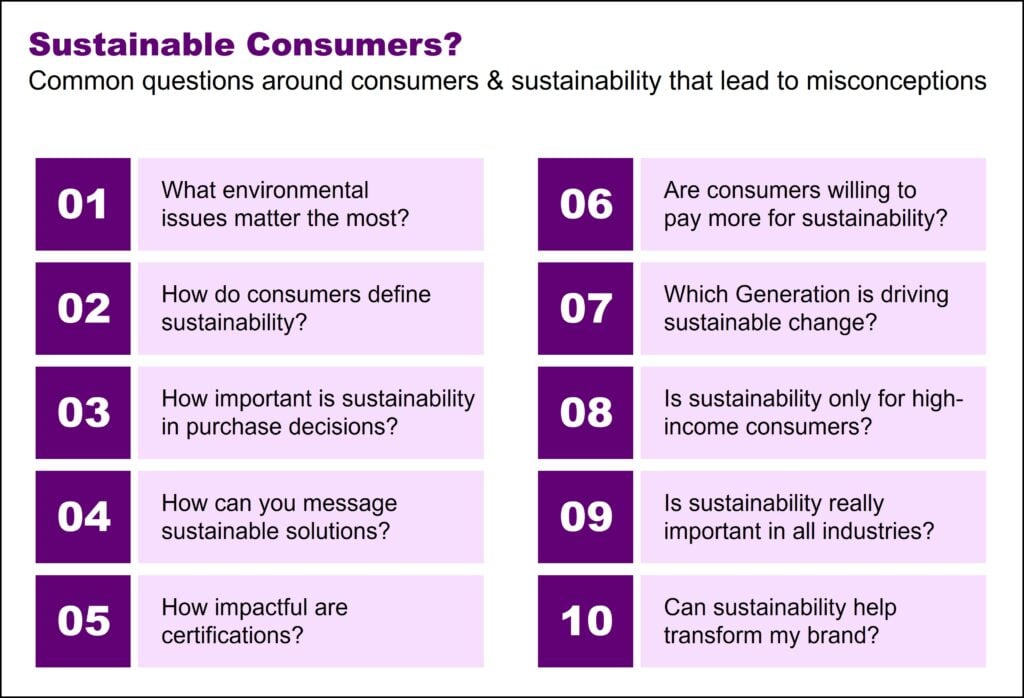 My intent with this series is to arm you as an insights professional with a robust set of knowledge that can help you jump-start your own position as a consumer advocate for sustainable change within your company. Whether you are trying to encourage your senior leaders to develop sustainability commitments, working to bring and message new sustainable solutions to the market, or leveraging sustainability to disrupt the industry you serve, this series will provide insights, inspiration, and lessons learned to help you and your company find success.